"Sibshops" Fun, Support, and Information

Sibshops is an exciting program just for Brothers and Sisters (ages 8- 11)  of kids with special needs.  At a Sibshop, brothers and sisters will
Meet other brothers and sisters of children with special needs
Have fun
Talk with others who "get it" about the good (and sometimes not so good) parts of having a sib with special needs
Learn more about disabilities and the services that people with disabilities receive
Share a small snack
Have some more fun!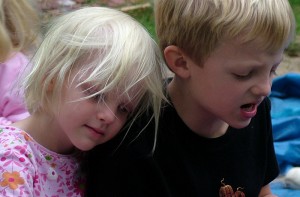 This group will meet weekly for 6 Saturdays commencing  Saturday January 24, 2015  from 10am – 12noon  at 11641 224th Street Maple Ridge. Admission is free and refreshments will be served. Registration and commitment to attend all 6 sessions is required.
Please call Tracy Hewgill to find out more about this or other groups and upcoming events at 604—467-8700 or by email at tracy.hewgill@rmacl.org
Registration: Thursday December 18, 10am – 12noon at RMACL – 11641 224 Street, Maple Ridge
Click here to view the detailed flyer for parents, or read the condensed kids version here.