Autism Information & Support Group
Join the RMACL Autism Information and Support  Group for Parents and Family Members who have a child with autism or other developmental disabilities at their monthly meeting.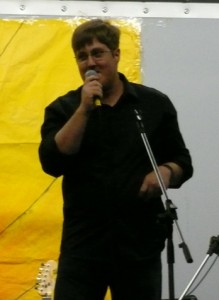 This month's topic is "Discovering your Gifts" and we are excited to share a presentation from Debby and Ben Simcoe.
Debby and Ben share how Ben's gift for voice impressions emerged at an early age and how he now inspires others to discover and honour their own gifts. Ben is now working as a professional voice impressionist and with help from his Mother Debby, has his own social enterprise in the Vancouver area. He hopes to expand his work across the province and Canada and shake up the perceptions many have of people with developmental disabilities and have a great time doing it.
Debby is also a parent facilitator for 'familyWORKs'  a resource for families who have a son or daughter with a disability interested in employment or entrepreneurship.  She and Ben recently presented at the Inclusion BC 2014 Conference and were met with rave reviews. We trust you will find this event very enjoyable and informative!
Monthly meetings are at RMACL's head office located at 11641 224th Street Maple Ridge from 6:30 pm until 8:30 pm. Admission is free and refreshments will be served but registration is appreciated. Please call Tracy Hewgill to confirm your attendance or find out more about this or other meeting and upcoming events at 604—467-8700 or by email at tracy.hewgill@rmacl.org
Click here to view this month's event and evite poster!