Community Living Month Celebration BBQ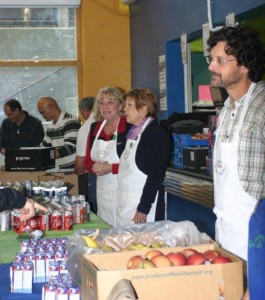 Hosted annually by a variety of local groups, the Community Barbeque is held to celebrate the abilities and achievements of people with developmental disabilities and is open to the public so everyone can come and join the festivities.
This year's party will again be at the Greg Moore Youth Centre – 11925 Haney Place (right beside the Leisure Centre). Along with a free lunch, you will enjoy some very special guests, a live band and of course a very busy dance floor! The Kiwanis Club of the Golden Ears are sponsoring and serving the barbeque luncheon, which will include hot dogs, chips, and pop. Thrifty's is bringing cookies.  And the Salvation Army Caring Place is bringing coffee, tea and hot chocolate.
The fun starts at 11:30 am and runs until 2:00pm on October 15th …no need to reserve; just come and join fun celebrating Community Living Month.
Wheelchair accessibility is available through underground parking near the ACT entrance… just follow the balloons!
For more information click here to see a copy of the event poster.