Like the Woodshop on Facebook
In the fall of 2013 Greenwood Creations joined Facebook to help share the success of the program. In business since the 1980's Greenwood has provided training and business opportunities in wood craft and manufacturing. They have also built and sold an array of beautiful handcrafted wood products.

Typically relying on small craft fairs and personal referrals for sales the Woodshop team has always had a steady customer base. However after joining Facebook in the Fall of 2013 sales have tripled.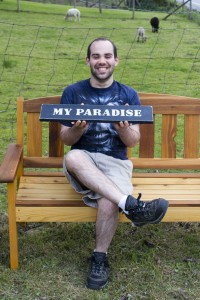 Program participants were surprised by the appeal of their smaller whimsical home décor items. "We still get orders for our traditional garden benches and planters but we are having a lot of fun making these smaller items." The Woodshop team encourage everyone to visit their Facebook page and see the wide variety of products they have.
While the Woodshop is not yet ready to sell products on line they are happy to take orders over the phone and are quick to reply to product questions and information via their Facebook page. They invite everyone to stop by and check out their products and join the conversation at Greenwood Creations Woodshop Maple Ridge on Facebook today!