Residential Options for Adults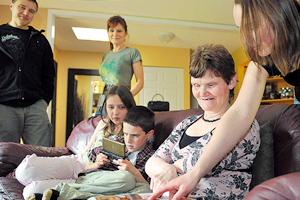 We are pleased to announce our next Ridge Meadows information and support  group for parents of children with Autism and other Development Disabilities on February 23, 2016 from 630- 830pm.    This month, we'll be hearing from Chantel Guenette, Home Share Liaison.  Chantel will share information about
"home-sharing", what it looks like, who may be eligible, how to apply, and how individuals are matched with families.
This session will be useful for families whose children are eligible for CLBC funding.
The poster with full details is below. Your RSVP to Tracy.Hewgill@rmacl.org  is required to attend.