Need a Night out?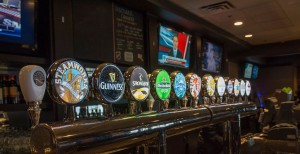 We are pleased to announce an RMACL Family and Friends Pub Night Fundraiser for our youth services on November 4 at Samz Neighbourhood Pub in Pitt Meadows (map). Whether you are staff, one of the families we support, or a community member looking to connect and support a great cause, we hope you can join us.
Every year, our staff run a number of social skills groups and cooking groups for children and youth. We are raising funds for our Youth Groups to help keep costs down for families, and to help kids who otherwise would not be able to attend our groups.
Tickets are available for purchase at our Head Office (11641 224 Street, Maple Ridge). Cash only.
For more information, please see our event poster (pdf). Please feel free to contact either Tracy Hewgill at 604 467 8700 ext 119 or Margaret Cleaver at 604 466 1144 ext 3 should you have any questions.