Art Piano Back Again!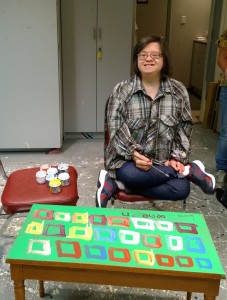 There will be a grand unveiling of the Vicuna Art Studio piano July 30th during the annual "Art in the Park" event held at Memorial Peace Park in downtown Maple Ridge and will remain on display available for playing until September. Everyone is encouraged to come out and enjoy the celebration, the art and of course…the beautiful music!
Once again, our Vicuna Art Studio is pleased to participate in Pianos on the Street, a public music and art project on July 30th, hosted in various cities across BC.  Community groups are provided donated pianos to decorate and then leave them in various outdoor locations for the public to enjoy.
Brought to Maple Ridge at the request of the City and the Downtown Maple Ridge Business Improvement Association, the piano project is just one of many summer activities to help cultivate community and enhance connectivity. Vicuna artists have the privilege of painting this year's piano and have partnered with District of Maple Ridge's Artist in Resident "Robi Smith" to create the design.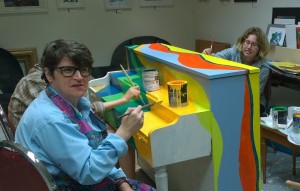 Vicuna's Artistic Director Ilse Philips advised this year's artwork design is simple, vibrant and bold. The artists hope the piano will remind people about the importance of art and culture in a busy world and be a source of joy, positivity and inspiration for everyone to enjoy.
For more information about this project visit Pianos on the Street!