Vicuna's Winter Sale November 27 & 28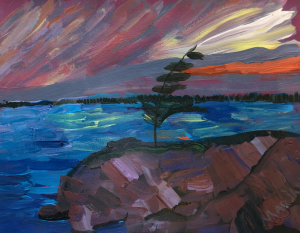 Make sure to stop by and support Vicuna Friday November 27th from 1:00 until 7:00 pm or Saturday November 28th from 11:00 until 4:00pm. It's a great opportunity to purchase one of a kind Christmas gifts and amazing art that can be enjoyed for years.
The studio is located at #1, 11491 Kingston Street, Maple Ridge, BC V2X 0Y6. Adjacent to the old air care facility at the foot of the Golden Ears bridge.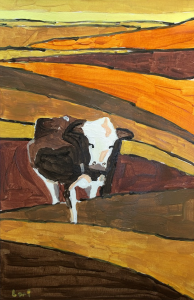 Alive with colour and awash with passion and flare, the talent of Vicunas' Artists is once again celebrated in their annual winter sale.  Framed and unframed originals  will be available for purchase. Select works will be also be available for  limited edition re-prints and specialty order acrylic and "giclee" prints.
As per tradition, the Vicuna artists will  be joined by Pottery Works from Burnaby who offer a variety of original creations and "Greenware" glazed pieces for purchase. New this year, the Vicuna artists are welcoming  a local artisan as their special guest.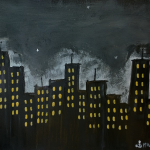 Mr. Robbie Bell will be showcasing his unique "glazed" pastels. These  vibrant images are sold in high end retail outlets and specialty stores across BC and the Vicuna group is excited to share his unique works of art with their patrons.