Project Wellness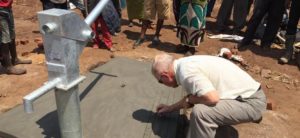 Once again RMACL"s enthusiastic and generous Self Advocates are giving back to their community. This year the group have decided to host a bottle drive in support of local nonprofit group " Project Wellness."

Project Wellness is a non-profit organization dedicated to providing food, clean water, medicine and education to orphans in Malawi, Africa. Project Wellness was established in 2005 by a family in Maple Ridge and have a small staff of volunteers. There are no paid staff members, so all monies raised go directly to the orphans and others in need in Malawi.

There are two ways to make a donation:
1. Drop off a donation on Saturday, April 27th, 2019 between 11 am and 2 pm at Thomas Haney Secondary School 11910 227th Street, Maple Ridge. No need to sort your donations as the Self Advocates will be on site to collect and sort them for you!
OR…
2. Drop off your sorted bottles at the Haney Bottle Depot 22935 Lougheed Highway Maple Ridge and let them know proceeds are for account # 940!
For more information download our Bottle Drive Poster