Discounted Activities
For people living with a disability there are a number of discounted activities and services they can access.
Note that the following information is valid as of March 2016, however they may be subject to change and it's recommended that participants call or check on line that these options remain available before trying to access. However, many of these services have been in place for several years and have proven to be helpful for a variety of individuals and their families.
All ages:
1. Discounted Events: Access2Entertainment: http://www.access2card.ca/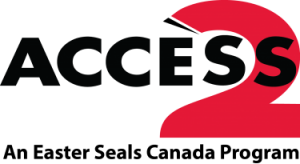 An OT or Social Worker or a number of other professionals can sign for a client with a disability. The card usually allows the caregiver (parent or another adult) to attend a MOVIE attraction at no cost. You must pay for the individual with the disability. The cost is $20 and the card is valid for 3 years. Contact the individual attractions for details on how the discount works. The card also works in other provinces. Please note that my personal experience is that many places will grant the caregiver free access even without this card (except movie theatres).

2. Non- Tidal Angling (Fishing) Licenses: http://www.env.gov.bc.ca/fw/fish/licences/docs/disabled_angling_app.pdf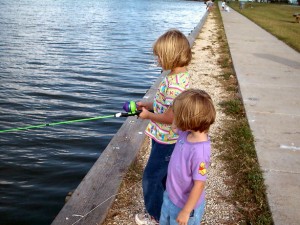 A doctor or registered nurse can sign this form. Note that a license is not required for individuals under 16.
3. Free Camping in BC Government Campgrounds: http://www.env.gov.bc.ca/bcparks/fees/disability.html
If you are an adult receiving PWD benefits or a child who is eligible for the At Home Program, you may be eligible for free camping in BC government campgrounds. See the following link for details on the At Home program: http://www.mcf.gov.bc.ca/at_home/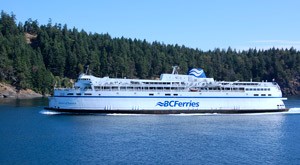 4. BC Ferries:
BC Ferries: One/half the regular passenger fare for the individual with the disability and their travelling companion. To be signed by your doctor. http://www.bcferries.com/files/PDFs/bcf-disabled_status_brochure.pdf
5. VIA Rail: Via Rail: http://www.viarail.ca/en/travel-info/special-needs/accessibility
Passengers who need assistance in attending to their personal needs (eating, medical care, personal hygiene) during the trip must travel with a companion capable of providing such assistance. Where necessary, the companion is expected to assist VIA personnel in boarding and disembarking the passenger and in helping the passenger move about while on board.
The companion travels free in the same class of service.
To take advantage of this privilege, the special needs traveler must present, for each trip, a valid card from a recognized association or institution for persons with disabilities, or a recent letter dated within the last 9 months and signed by a physician. Since the escort must be able to take the responsibilities related to such status, the companion must be at least 12 years old.
6. Air Flights: http://www.otc-cta.gc.ca/eng/canadian-transportation-agency-decides-favour-one-person-one-fare-policy Please make sure you check with the airline carrier on the details of their One Person One Fare policy. See…
West Jet: http://www.westjet.com/guest/en/travel/special-arrangements/special-needs/one-person.shtml "One Person, One Fare". Doctor must sign the application form, and it must be approved by West Jet. The companion flies for free when they are approved.
7. Maple Ridge/ Pitt Meadows Parks and Leisure Services:
Individual Leisure Access Card is available to individuals requiring a support person to participate in leisure activities. The support person is admitted at no extra charge. Application forms are available at either the Maple Ridge Leisure Center or the Pitt Meadows Family Rec. Center. This card can be used at the pool. Please note pools in other communities may also allow the attendant to enter at no charge. I've had success in most pools, even without a card.http://mrpmparksandleisure.ca/163/Recreation-Access-Financial-Assistance
*Please note that this link also provides information on financial assistance for lower income families (Participation Program, Jumpstart, Kidsport)
A limited amount of funding is available to provide a one on one support person for individuals who receive services through MCFD. Contact Parks and Leisure Services for details.
8. Whistler Adaptive Sports Activities:

Sponsor a variety of summer and winter activities for cross disabilities see website http://www.whistleradaptive.com/ Also see http://whistleradaptive.com/athletes/programs/autism-asd-program
9. Playland: One attendant is admitted free when accompanying an individual with a disability. http://www.pne.ca/playland/
10. Vancouver Aquarium: http://www.vanaqua.org/visit/tickets
Visitors with a disability or special needs can request a 50 percent discount off of the general admissions price, or a free attendant when paying full price admissions. They also accept Access 2 Entertainment cards. You can also speed up your entry process by purchasing your tickets at the accessibility window. *Note: Attendants with children under 3 with a disability can request a 50 percent discount off the attendants' general admissions price.
11. The Greater Vancouver Zoo: http://www.gvzoo.com/index.php
People with disabilities pay regular admission rates, however if they require assistance from an "aid or attendant" a complimentary admission will be provided to their aid or attendant into the Zoo.
12. Science Wor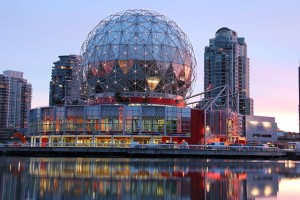 ld:
http://www.scienceworld.ca/
No information on the website at this time, but generally caregiver of a child with special needs enters at no charge. Advised to call ahead and confirm if needed.
13.Summer Camps for Children:
a.) Easter Seals Camps: http://www.eastersealscamps.ca
For kids aged 6 +. See their website. Applications are now being accepted and are on a "first come first serve" for this low cost camp.
b.) Zajac Ranch: www.zajacranch.com
Camps run throughout the summer for kids 6+
*Note that some camps don't advertise that they offer a discount or that an attendant can enter at no charge.
14. British Columbia Mobility Opportunities Society (BCMOS):  is an independent non-profit society dedicated to enriching the lives of people with physical disabilities through wilderness recreation.
BCMOS was founded in 1985 to make it possible for people with physical disabilities to access B.C.'s great outdoors. They operate hiking, flight, kayaking and paddleboard programs. The centerpiece of BCMOS's programs has been the "TrailRider", a specially designed wilderness access vehicle. They also offer  a paddling centre in Vancouver, on False Creek near Science World and now also  new program offering flight. As a non profit organization they strive to keep costs low and are very affordable unique summer and recreational options. http://www.bcmos.org/main/index.php