Calling all Brothers and Sisters

Calling all brothers and sisters! Do you have a brother or sister with a disability?
RMACL Sibshops for Kids and Teens starting Fall 2015
It gives us great pleasure to provide Sibshops, an exciting program just for Brothers and Sisters of kids with special needs.  At a Sibshop, brothers and sisters will…
Meet other brothers and sisters of children with special needs
Have fun
Talk with others who "get it" about the good (and sometimes not so good) parts of having a sib with special needs
Learn more about disabilities and the services that people with disabilities receive
Share a small snack
Have some more fun!
Who are Sibshops for?  We are offering Kid Sibshops to 8 to 12 year old brothers and sisters of children who have special needs and a separate group for Teens aged 13- 18.
Who runs Sibshops?  Our Sibshop will be run by people who have a professional, and in some cases, a personal understanding of the impact of a child's special needs can have on brothers and sisters.  Equally important, we have been trained in running a Sibshop.
Both Sibshops will be held in Maple Ridge.
Kid Sibshops will be held:
| | |
| --- | --- |
| Thursday October 22 |  330-530pm |
| Thursday October 29 |  330-530pm |
| Thursday November 5 |  330-530pm |
| Thursday November 12 |  330-530pm |
Teen Sibshops will be held:
| | |
| --- | --- |
| Saturday September 26 |  11am-1pm |
| Saturday October 3 |  11am-1pm |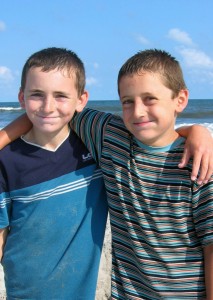 What is the cost of a Sibshop?  Only $10 total for each series, and we ask that you commit
to attending all groups. The small fee helps to contribute to the cost of snacks.
Sounds Great! How do I register?  Registration for both groups is Monday September 14th from 3-5 at  our Child and Youth Center: 22345 119th Avenue, Maple Ridge.  For more information, please contact Tracy Hewgill at 604 467 8700 ext 119 or Margaret Cleaver at 604 466 1144 ext 3. Please note that Registration will be in person on September 14/ 15. Email Registration will open after September 14 for those of you cannot attend in person.
For more general information on Sibshops, see www.siblingsupport.org