Active Living with Special O!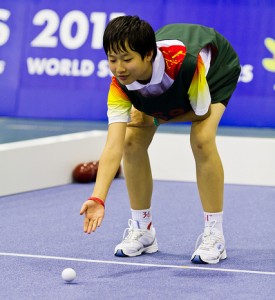 Special Olympics in Maple Ridge and Pitt Meadows is once again offering a variety of active and fun programs. This fall participants can look forward to traditional programs such as bowling and swimming but they also offer a variety of other sports and games such as Bocce, Alpine Skiing, and Rhythmic Gymnastics.
The local Special Olympics committee is organized by Rachel Borer and she has a great line up of coaches and volunteers already in place and eager to begin this fall session.

Rachel  notes that she is particularly excited about the programming this year and encourages both returning and new athletes to consider the variety of options to chose from. Costs are varied and funding support may be available to those in need.
Interested participants can register on line or by phone. Please contact either, Rachel Borer at 604-737-3125 or by email at rborer@specialolympics.bc.ca  or the local coordinator, Lee Miller by email at lee.miller@telus.net.
The 2014-2015 Program Schedule is as follows:
| | | | |
| --- | --- | --- | --- |
| Sport | Location | Day and Time | Start Date |
| Curling | Golden Ears Winter Club | Mondays 4:00-5:30pm | September  29 |
| Swimming | Leisure Centre | Tuesdays 5:45 – 7pm | September 23 |
| Basketball | Leisure Centre Gym | Mondays 5:45 – 6:45pm | September 22 |
| 10 Pin Bowling | Revs Bowling Alley | Wednesday 3:30-5pm | September 24 |
| 5 Pin Bowling | Revs Bowling Alley | Thursdays 3:30-5pm | September 25 |
| Rhythmic Gymnastics | Yuen's Martial Arts | Saturdays 2-3pm | October  4 |
| Active Start (ages 2-6) | Leisure Centre | Sundays 12pm -1pm | September 28 |
| FUNdamentals (ages 7-11) | Leisure Centre | Sundays 12pm – 1pm | September 28 |
| Alpine Skiing/Coquitlam | Cypress Mountain | Mondays 5-10pm | January 2015 |
| Soccer | Alexander Robinson Field | Wednesdays 6:00pm – 7:00pm | April 2015 |
| Track and Field | Maple Ridge Secondary | Thursdays 5:00pm- 6:15pm | April 2015 |
| Bocce | Mount Crescent School | Thursdays 6:30pm – 7:30pm | April 2015 |
| Golf**In the event that it's raining, they will meet at the Driving range at Meadows Golf. | Meadows Golf Centre (April)Hackers Haven (May-June) | Mondays 6:30-8pm | April  2015 |